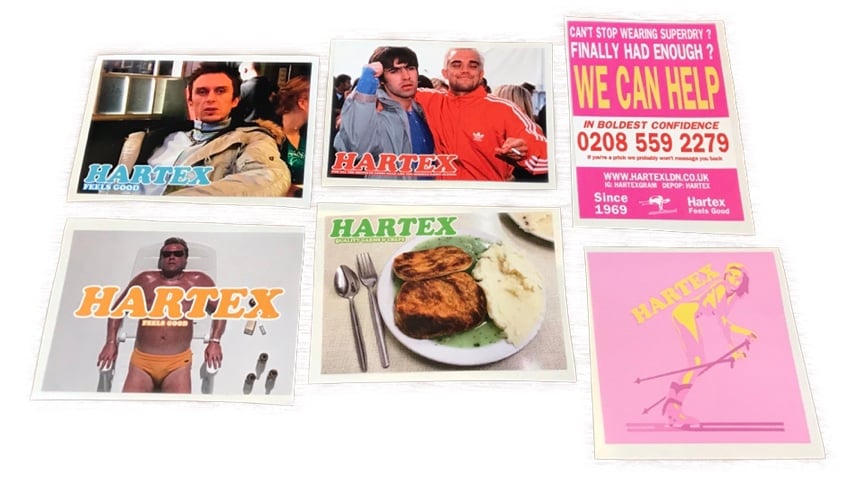 I was that nerd at school that did every sticker book and always completed em. I had shiny Premier League Trophies galore and doubles of everyone from Emile Heskey to Ginny Weasley.
Now I've got my own stickers. Glossy vinyl Hartex stickers paying homage to the things we love. Blonde Robbie, Pie Mash n Liquor and the lovable crack addict Superhans.
Buy em. Trade em. Stick em in your pub toilet (at your own risk).
2 of each design shown.
P&P included.